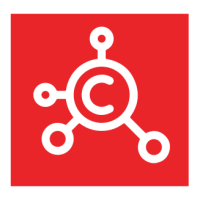 Methane Detection Systems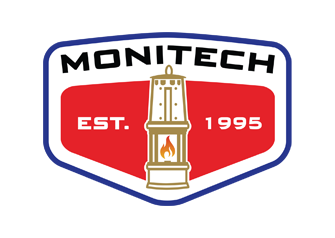 MONITECH PORTABLE METHANE (CH4) GAS TESTING KIT
functionality & performance
Proven technology
The only OEM approved Gas Testing Kit for Monitech equipment.
Designed for correct calibration and testing of Monitech Methane Detectors.
Preset non-adjustable flow rate of 30L per hour as per OEM Specifications.
Ease of Operation.
Robust Design.
48ca/3000PSI Gas Cylinder
Pre-set regulator
Quick release filling nipple
Pressure Gauge with optional safety guard feature
Gassing cup
Multiple hose lengths
Canvas carry bag
Filling adaptor available
Certified by MASC in accordance with SANS 60079- 0: 2005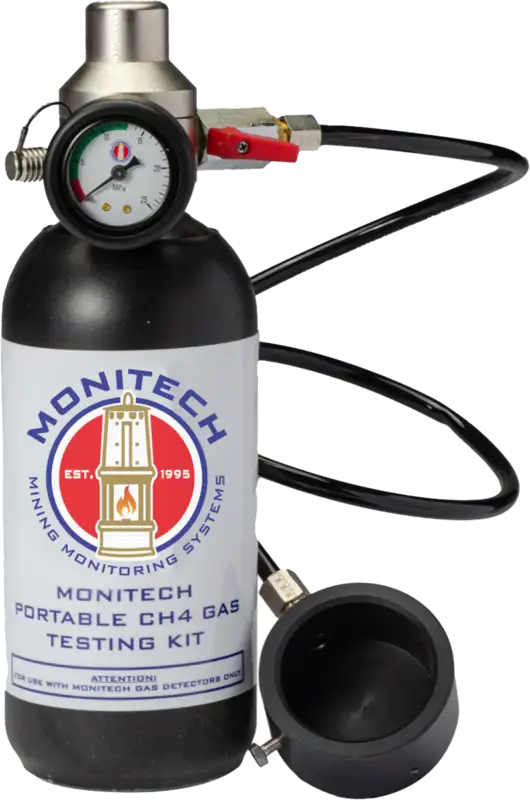 XP4 Methane Monitoring Controller
functionality & performance
XP4 System is an intrinsically safe on-board machine mounted detection system for the monitoring of methane gas in hazardous areas (two methane channels) as well as water pressure and flow (two additional channels) in underground coal mines.
The XP4 incorporates the latest Intelligent Technology with (RS-485) communication capability.
Includes a full colour display unit for reading:

Methane
Water Flow and Pressure
Oil Levels
Oil Temperature
Oil pressure variances (blockage detection)

Machine mounted applications include:

Continuous Miner
Roof Bolter
Oil Level Gauge
WiFi Container

Monitech XP4 System comprises of several unit components as follows:

An approved control unit provides a continuous CH4 reading (0 -3%) and visual display. The alarm and trip set points are configurable according to customer specifications. A manual reset for the methane interlock is also available in the control unit using a dual key switch configuration.

Proven technology
Ease of Operation.
Robust Design.
Housed in a robust stainless steel enclosure complete with manual dual reset key switches
4–20mA Inputs/ 4x Digital Inputs.
Touch Screen Graphic Display.
Programmable Alarm / Trip Levels.
4xRelay Outputs.
CAN & RS485 Comms Available.
Intrinsically Safe Ex ia.
Certified by MASC in accordance with SANS 60079-11: 2012
IA Certification Number: M/18 – 0529X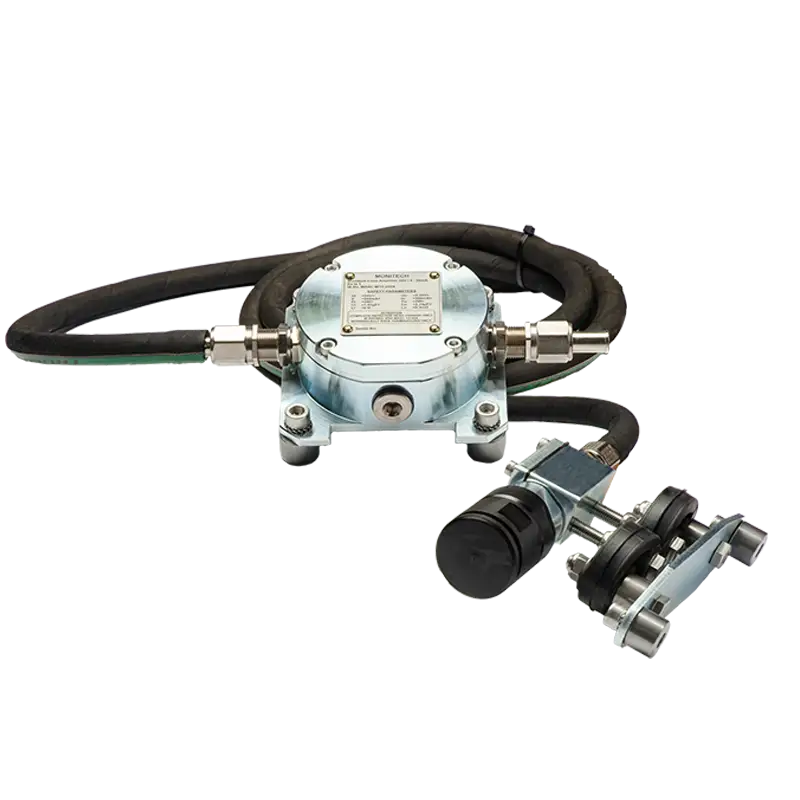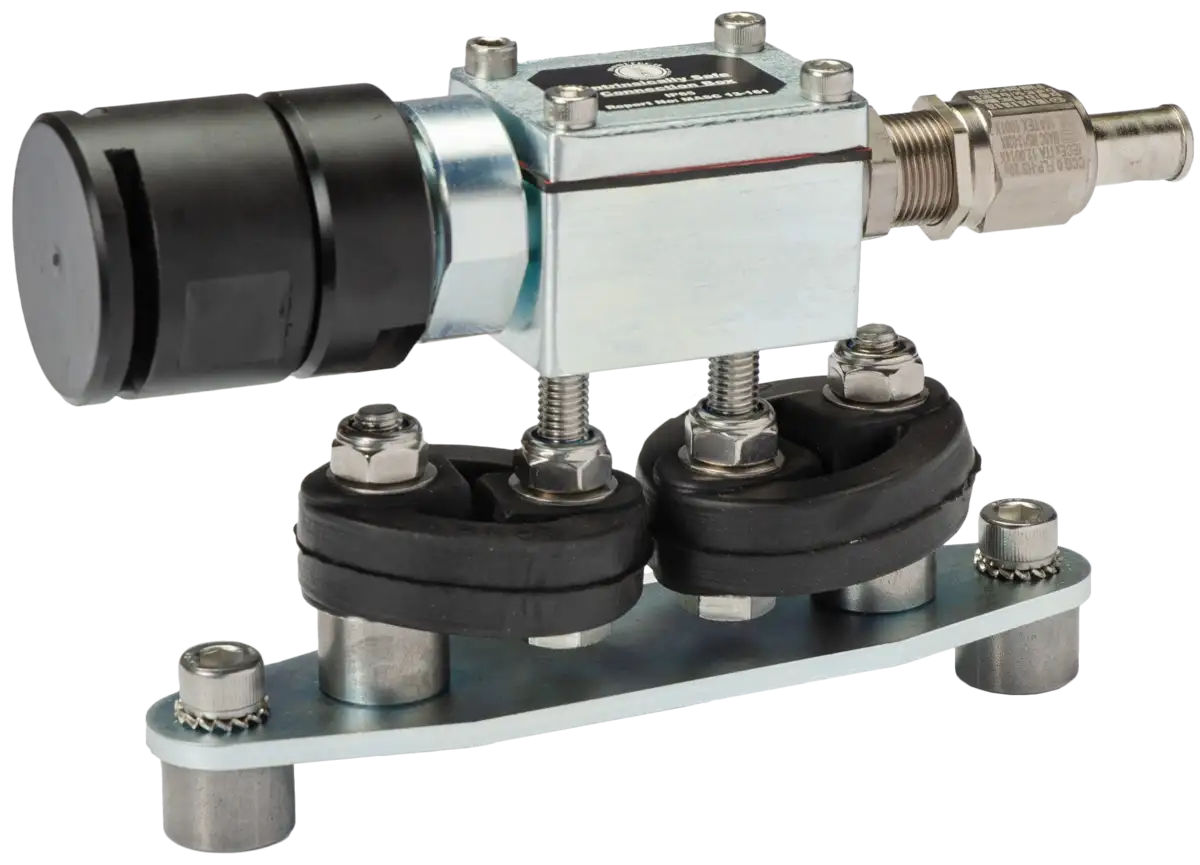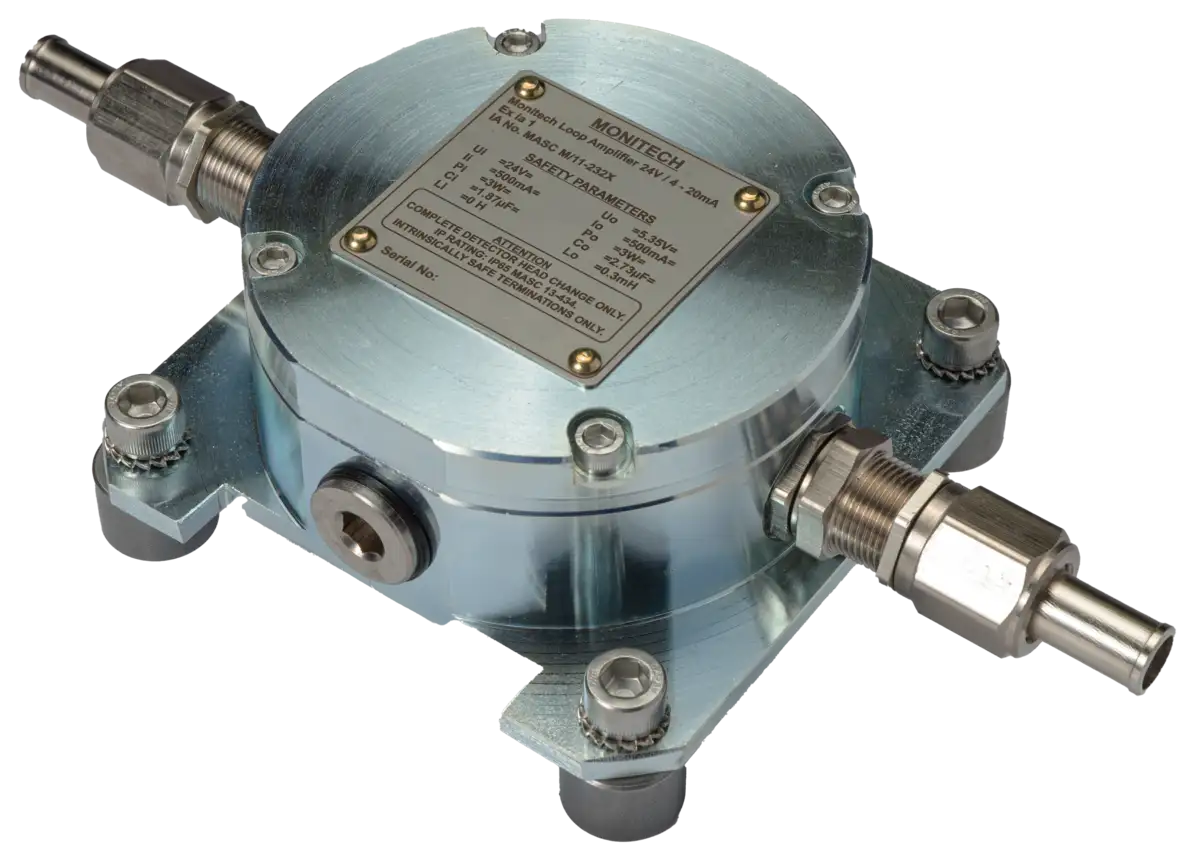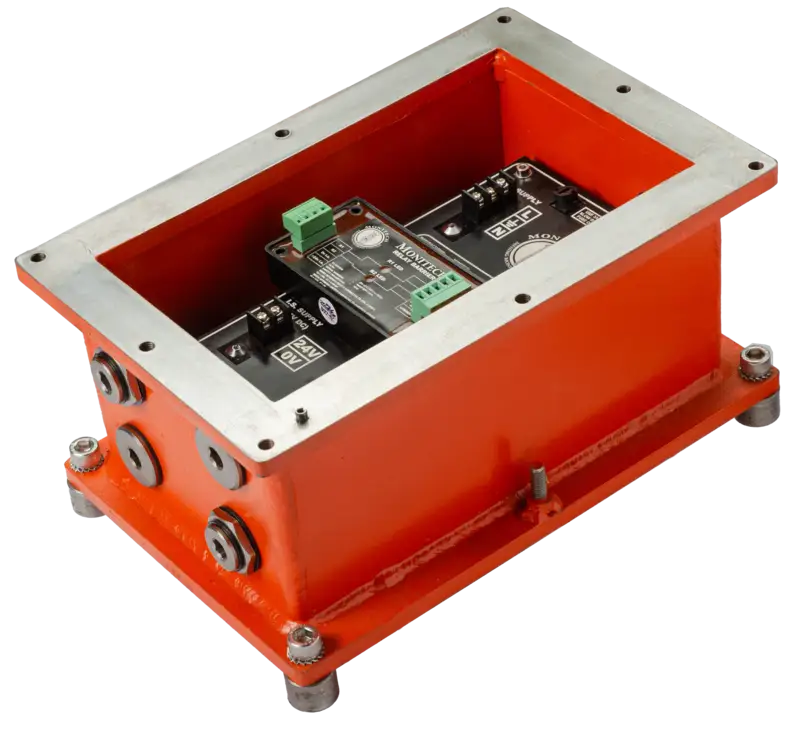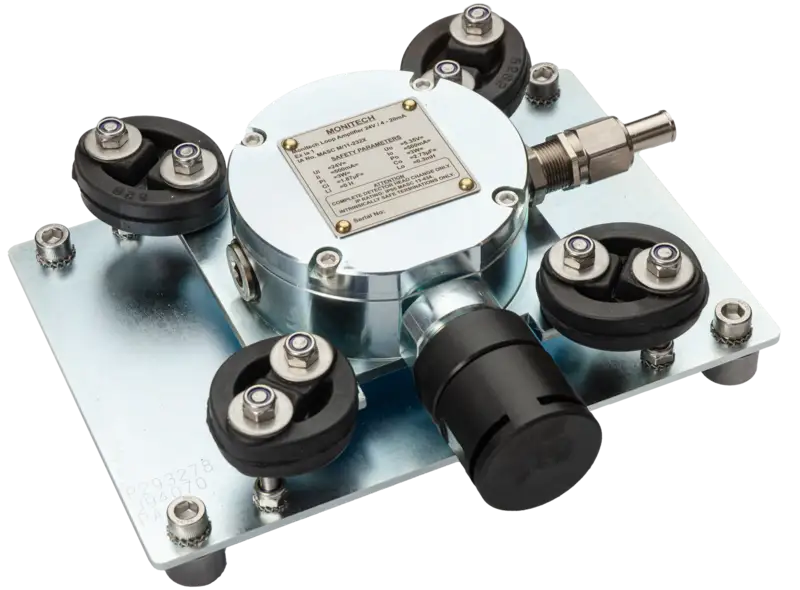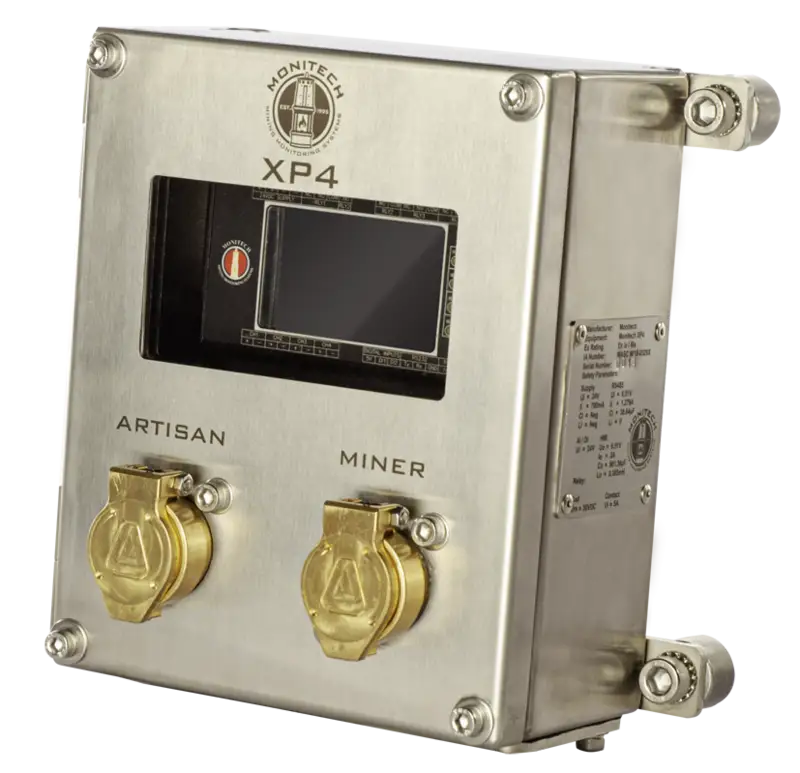 FUNCTIONALITY & PERFORMANCE:
The Universal display, a configurable display controller used to monitor, display and log various inputs collected off machines. This information is then visible to the machine operator.
The display receives a 4-20mA output from the methane sensor and is processed to display a methane percentage reading.
The Display's settings are password protected.
The Multi-Coloured 5" LCD Graphic display – is programmable into different alarm and trip indication values:

Green if the calibration is in order and no gas above alarm or trip levels is detected.
Yellow once the gas levels detected exceeds that of the alarm level, but still is not at the trip level.
Red once the gas levels reach the pre-set tripping value, to indicate a trip state. The display font also turns red when there is a fault in the methane system or when the calibration of the sensor is below -0.08%.

Monitor and Display serial interfaces (RS485, CANbus)
Accurate Real Time Clock (±5ppm or ±0.4 Second/ Day)
Log average data on non-volatile memory (Unlimited Read/Write Cycles)
May only be powered by Monitech Intrinsic Safe 24V PSU
Intrinsic Safe inline 4-20ma Input
Intrinsic Safe RS485 (Modbus)
Intrinsic Safe CANbus
2 x Isolated Outputs (100mA, 400Vpeak)
Input Voltage 24V
Power Typically 2.5W
Temperature -20 to 40°C
IA Certification Number:  MASC M/19-8163X
The unit is fully certified I.S – Ex ia.